NCA Power Take-Off Air Compressors
NCA Power Take-Off (PTO) Air Compressors are designed for applications where a dedicated power source is not required for the air compressor. These units were originally designed for the drill rig manufacturer or operator to provide a compressor package driven by the Power Take-Off of the drill carrier or by the hydraulic motor. These compressors can be adapted for any mobile equipment application where a power source is already available.
NCA Canada can supply a compressor to meet your requirements. Whether it is a skid mounted package requiring only the input drive or a component kit to be installed on an existing piece of mobile equipment, NCA can install and commission the compressor at one of our four manufacturing facilities.
We also offer conversion packages to upgrade your existing Power Take-Off Air Compressor package to higher volume and higher pressure.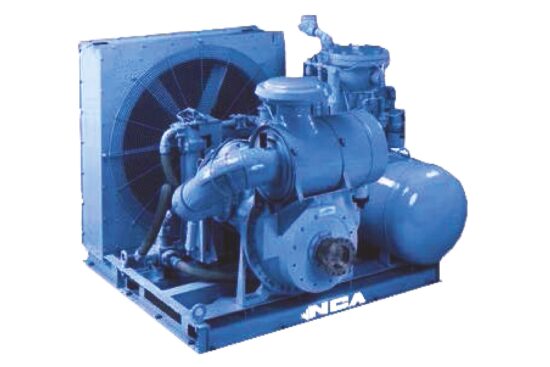 NCA offers PTO packages with volumes of up to 3,000 SCFM and pressures of up to 600 PSIG with single stage and two stage screw air compressors. When provided with input power and speed plus any physical constraints of your system, we can design a PTO package to meet your requirements.
Please view below our Power Take-Off (PTO) Air Compressor's features, options and specifications. Contact our head office to speak with our sales representatives and experts about your requirements or request a quote.