Nitrogen Booster Compressors by NCA
National Compressed Air (NCA) designs and manufactures Nitrogen Booster Compressors for various Nitrogen injection and compression applications such as:
Pneumatic Pressure Testing of Equipment and Piping Systems
Underground mine inertization
Other Nitrogen Requirements in the General Manufacturing Sector
Technically similar to Air Booster Compressors, Nitrogen Booster Compressors can be Screw or Reciprocating type compressors, depending on the pressure and volume required for the application. 
Pressures of up to 600 PSIG can be delivered by Rotary Screw Booster Compressors. Higher pressures of up to 5,000 PSIG can be supplied by Reciprocating Booster Compressors used in Oil and Gas applications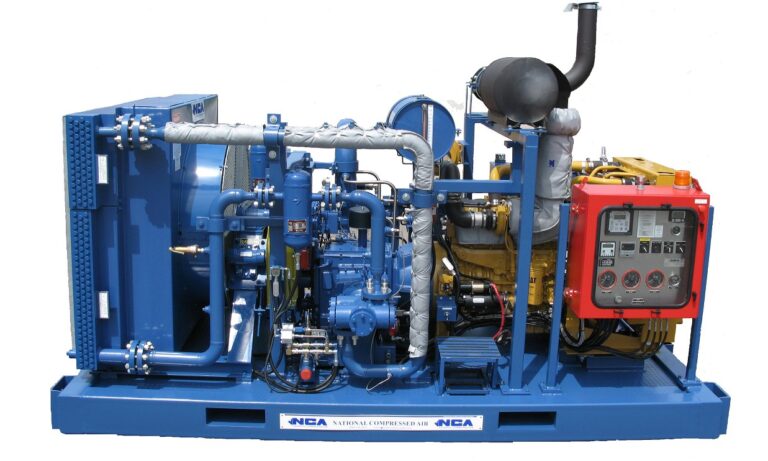 NCA Canada is able to offer custom engineered Nitrogen Booster Compressor Packages to meet the specific needs of clients in terms of pressure, volume, control systems, driver options, etc.
For additional information please visit our product specifications, features and options for Screw Booster Air Compressor and Reciprocating Booster Air Compressor pages. Contact our head office to speak with our sales representatives and experts about your requirements or request a quote.