Reliable, Energy Efficient, Best Value Mobile Compressor
NCA Canada offers its high pressure, high volume standard portable air compressors under the name Frontiers.
Our new Frontier Series use Tier 4 Final diesel engines and provide pressures of up to 500 PSIG and volumes of up to 1,700 SCFM and provide one of the most competitive and broad range of diesel portable air compressors.
The Frontier Series compressors benefit from a simple design and tough construction which make them the choice for critical projects.
Larger air end rotor design and use of two-stage rotors in some models offers 7 to 15% higher efficiency compared to other similar standard models and designs.
The Frontier Series are fully backed by our warranty for 1 year / 2,000 hour. Airend warranty is extendible to 5 years / 10,000 hours on use of genuine NCA fluids, filters and parts.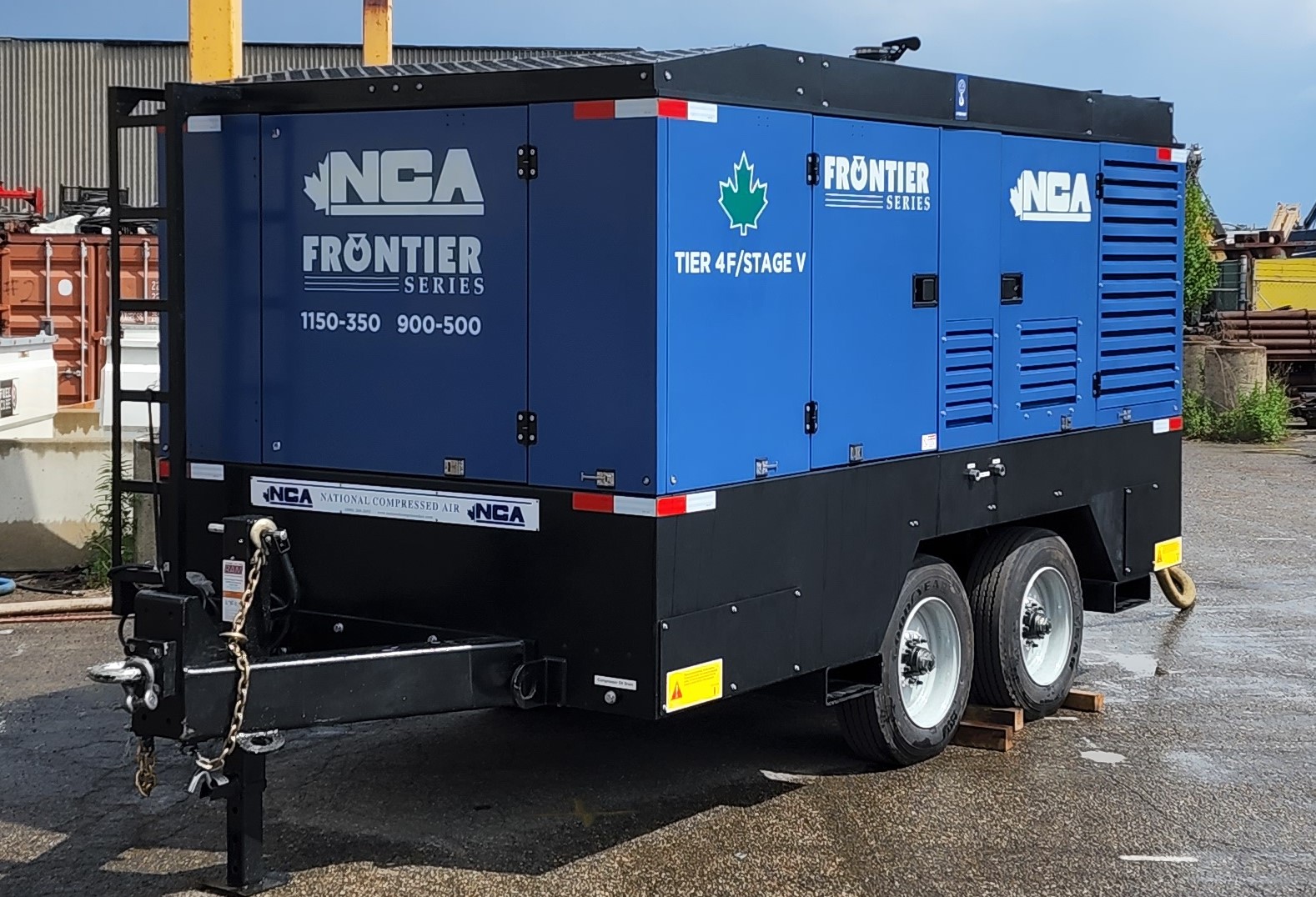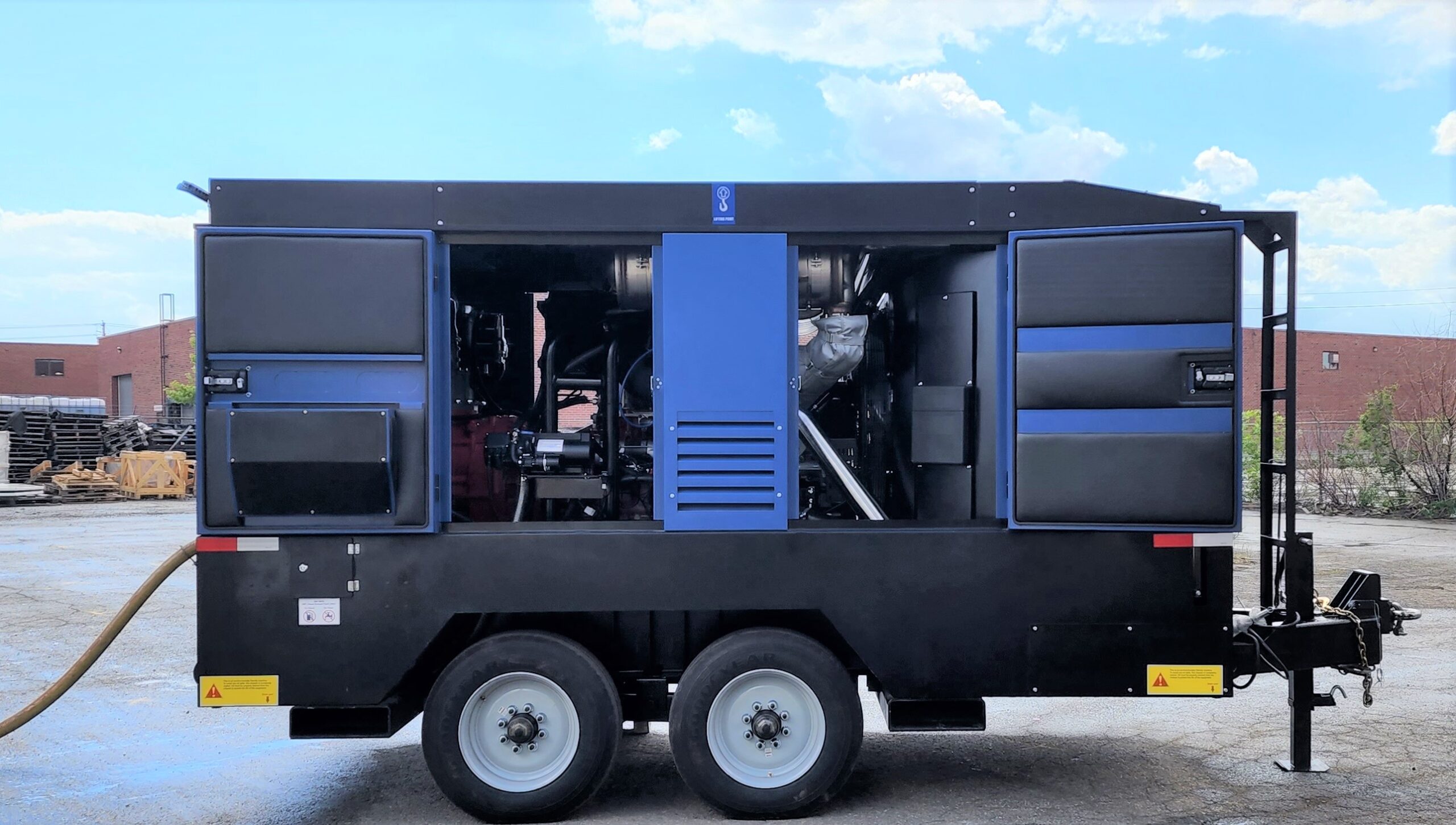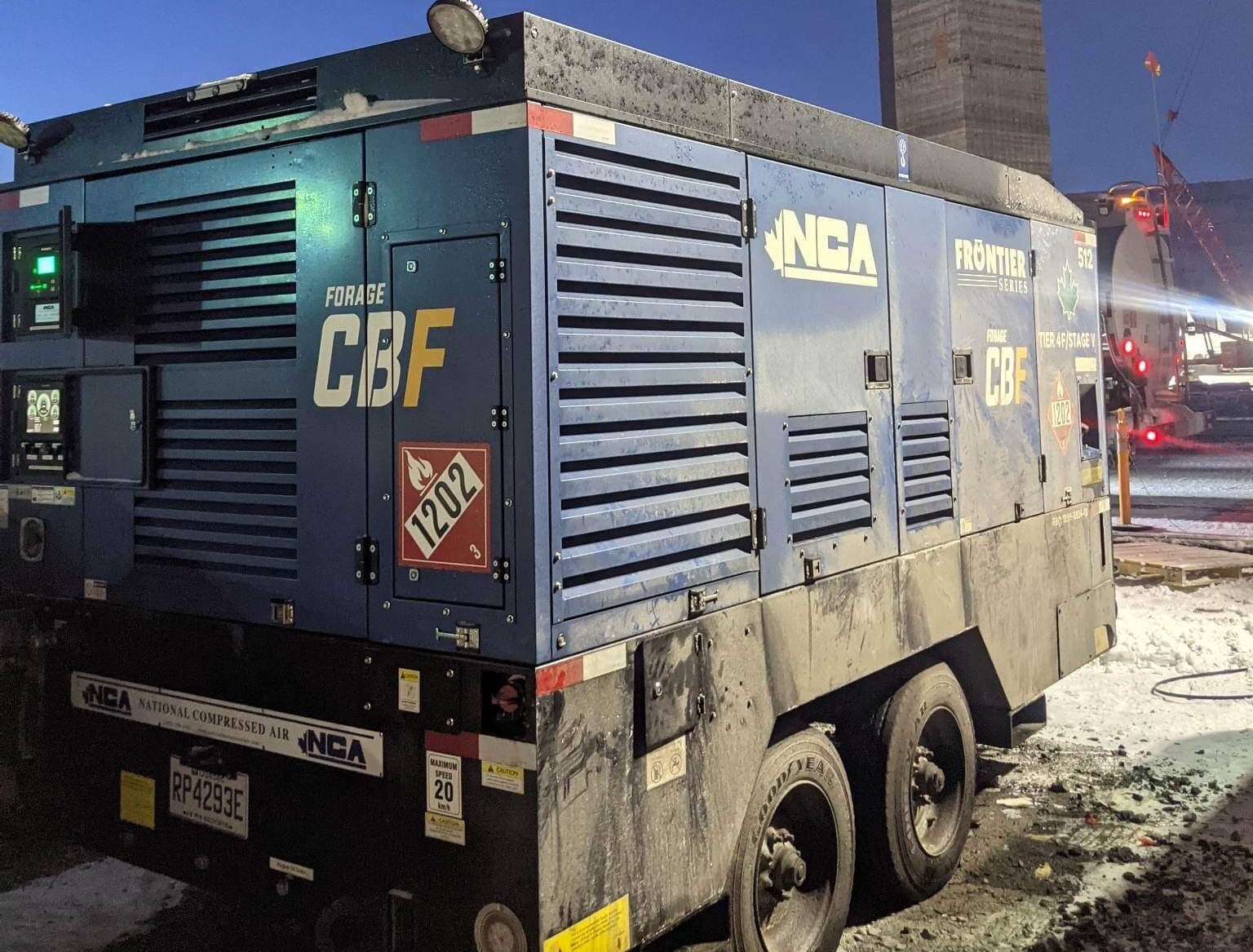 Frontier Series, Applications
With easy portability, safe operation and uninterrupted performance, the typical applications for the Frontier Series include but are not limited to:
Demolition and Foundation Work
General Construction
Geotechnical Drilling
Geothermal Well Drilling
Water Well Drilling
Vacuum Excavation
Mineral Exploration – Reverse Circulation Drilling
Sandblasting
High Pressure Feed for Nitrogen Membranes
Oil & Gas Production Drilling and Well Services
Pipeline Services
Please view below the full specifications, features and options for Frontier Series Mobile Air Compressors. Contact our head office to speak with our sales representatives and experts about your requirements or request a quote.