What Our Customers say about us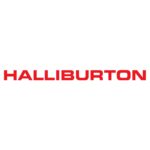 National Compressed Air Canada Ltd. (NCA) has supplied a number of compressor equipment packages for Halliburton's Sperry Drilling Services Geobalance operations. Throughout the procurement, design, testing and commissioning processes, NCA has worked directly with
Halliburton
personnel in a collaborative effort to develop custom engineered packages to meet the specific requirements and specifications of Halliburton's Geobalance operations. The first of these packages have been in service since 2008, and we have been very pleased with the performance of the equipment to date, as well as the ongoing support providing technical assistance, parts supply and service support as necessary. I would not hesitate to recommend National Compressed Air Canada Ltd. for the supply of your compressor equipment needs.
Halliburton
Derrick W. Lewis, Global Operations Manager GeoBalance, Sperry Drilling Services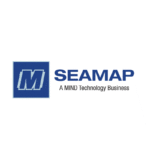 I am writing this letter to convey Seamap's full satisfaction with NCA high pressure seismic air compressors and after sales support. We are rapidly approaching the 10-year anniversary of our first collaboration on Seismic Air Compressor projects, with numerous successful projects in between, having procured a range of different sizes, designs and configurations of high pressure offshore seismic air compressors from NCA for projects and clients in the Asia Pacific region. I am sincerely delighted to advise that we at Seamap and our clients have found your products performance, quality and after sales support to be excellent in all regards. Your ability to incorporate our very specific design requirements and manufacture high quality compressors that have withstood years of harsh marine environments very well has allowed our clients to increase productivity and reduce any compressors related downtime in their offshore seismic programs. Thank you for your outstanding products and ongoing product support, we very much appreciate your efforts and enjoy working closely with you, and we very much look forward to working with you on future projects.
Seamap PTE Ltd.
Damian Browne, General Manager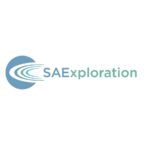 I'm writing this letter to make you a simple offer. Since I have been so impressed with National Compressed Air Canada Ltd's products and services, I would like to offer you my testimonial any time you need it. Over the past decade or so, I have worked with NCA's seismic exploration equipment, in particular the heliportable compressor packages, and have found the products and product support to be first class. NCA's ability to provide purpose built equipment designed specifically for the unique environment of the seismic exploration industry has allowed us to increase productivity, reduce downtime and minimize costs associated with helicopter time. Thanks again for your outstanding products and ongoing product support.
SAExploration
Kelly Schaan, Operations Supervisor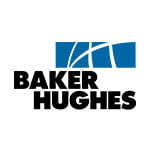 National Compressed Air ( NCA ) was contracted by Baker Hughes, formerly BJ Process & Pipeline Services, to engineer, fabricate and deliver an air booster trailer, which consisted of a primary air package, air treatment package, pre & after air coolers, air booster package , control cabin and ancillary items, under NCA Quotation 007-3578. Throughout the design and build process, NCA was very professional in their conduct and addressed all concerns that Baker Hughes raised in a timely fashion with postive outcomes to all inquiries. NCA has provided excellent after market support for operational issues as well as service and warranty concerns as they arose. Speaking for myself, I would be very comfortable in working with NCA on future projects and have no reservations in recommending NCA to others.
Baker Hughes
Kevin Joli, Technical Support Manager - Western Hemisphere - Process & Pipeline Services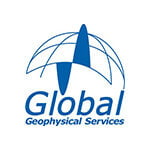 Global Geophysical Services Inc. has been using NCA's compressor packages in several different configurations since 2005. My personal experience is more with the high pressure marine seismic machines. I have found their units to be well engineered, constructed, and reliable. Our company has used their equipment in the U.S., East Africa, India, Mexico, and Colombia. I have also been pleased with NCA's technical and parts support. The land acquisition side of our company has used NCA's heli-portable drill units all over the world. Steve Hammond (Equipment Supervisor – Worldwide Operations) is also very pleased with their performance. I'm happy to recommend NCA
Global Geophysical Services Inc.
John Degner, Marine Equipment Supervisor Global Geophysical Services, Inc.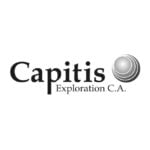 Capitis Exploration has been operating NCA helicopter portable air compressors on our seismic drilling programs for over 15 years. NCA compressors are perfectly suited for shot hole drilling with 3" DTH hammers. They have excellent portability with a Bell 212 or other medium size helicopter, compressors can also be moved in two lifts by a smaller helicopter. Set up is quick and easy on site and they are easy to operate and maintain. We have deployed over 40 units over the years on many projects all over the globe. We have always found NCA after sales technical and spare parts support as excellent.
Capitis Exploration
Howard Jackson, Manager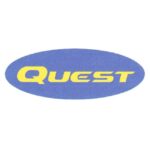 Quest has been using National Compressed Air's heli-portable compressors "made-to-measure" for its Reverse Circulation drilling projects in West Africa for the past 7 years. We have always been impressed with the reliability and suitability of the equipment for the African environment, and have experienced negligible downtime. The ease of transport, set-up and use has allowed us to make site moves a smooth and rapid exercise. After-sales service and support have been exemplary. Quest is more than pleased to endorse NCA and I'm sure will be working with them on our projects for years to come.
Quest Drilling Limited
Gareth Williams, Managing Director